Adam Keenan Award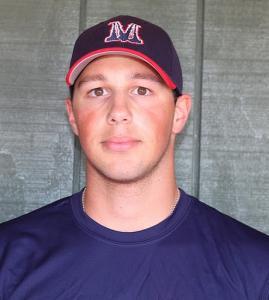 Adam Keenan is a special member of the Futures League family.
Born April 29, 1991, in Lowell, Adam was educated in the Lowell Schools, attending the John J. Shaughnessy Grammar School, the James Sullivan Middle School, and graduated from Lowell High School, Class of 2009. He attended Franklin Pierce University as a freshman and was enrolled with the University of Massachusetts at Lowell, studying Criminal Justice.
When he wasn't playing ball, he could be found spending time with his family, friends, or fishing with his Dad.
Adam passed away suddenly on June 6th, 2011, due to an undiagnosed rare heart condition called Arrhythmogenic Right Ventricular Cardiomyopathy (ARVC). The Futures League instituted the annual Adam Keenan Sportsmanship & Scholarship Award in his honor, while the league accepts donations for the Adam Keenan Foundation and continues to spread awareness for the cause during a special Adam Keenan Weekend near his birthday each year. The 2023 edition is set for June 9-11.
Adam was an exceptional individual that exemplified an unbridled enthusiasm and passion for baseball and his legacy will live on through the annual award, which "is bestowed upon the player who exemplifies the outstanding attitude, character and sportsmanship that is synonymous with Adam Keenan's legacy."
An avid sportsman, Adam enjoyed playing football and lacrosse but baseball was his passion. While growing up he played with the Shedd Park League and the Lowell Pony League. He went on to play baseball with Lowell High School, then at Franklin Pierce and UMass Lowell. He also played for the Lowell American Legion Post #87, the Chelmsford Merchants, and most recently, the FCBL's Seacoast Mavericks.
Adam Keenan Sportsmanship & Scholarship Award Recipients:
2011 - Tommy Chase, Seacoast (Notre Dame)
2012 - Andrew Harris, North Shore (Vanderbilt) & Kevin Stenhouse, Seacoast (Rhode Island)
2013 - Skip Flanagan, Old Orchard Beach (RIT)
2014 - Zack Short, Brockton (Sacred Heart)
2015 - T.J. Riccio, Worcester (New Haven)
2016 - Jake Marotta, Brockton (Bryant)
2017 - Brandon Shileikis, Pittsfield (Quinnipiac)
2018 - Dustin Harris, Worcester (St. Petersburg College)
2019 - Andrew Olszak, North Shore (Southern Maine)
Since 2020, the Keenan family has honored one player from each Futures League organization with a scholarship award.
2020 - Jonathan Luders, North Shore (Seton Hall); Patrick DeSalvo, Brockton (Georgetown); Danny Crossen, Westfield (Northeastern); Josh Roberge, Nashua (Wheaton); Michael Caruso, New Britain (Fairfield); Danny Torres, Worcester (Saint Leo)
2021 - Erick Ramirez, Brockton (UMass Dartmouth); Nick Perkins, Nashua (Endicott); Luke Broadhurst, New Britain (Eastern Connecticut State); Hunter Yaworski, Norwich (Mitchell); Jake Blinstrub, Pittsfield (Mount St. Vincent); MJ Metz, Vermont (Trinity-Texas); Hunter Pasqualini, Westfield (CCSU); Andrew Selima, Worcester (Merrimack)
2022 - Peter Messervy, Brockton (Harvard); Zach Gitschier, Nashua (Clark); Joel Lara, New Britain (Franklin Pierce); Ben Jerome, Norwich (Nichols); Jack Ryan, Pittsfield (UMBC); Tyler Favretto, Vermont (Crowder); Shayne Audet, Westfield (New England College); Andrew Chronister, Worcester (Shippensburg)