Podcast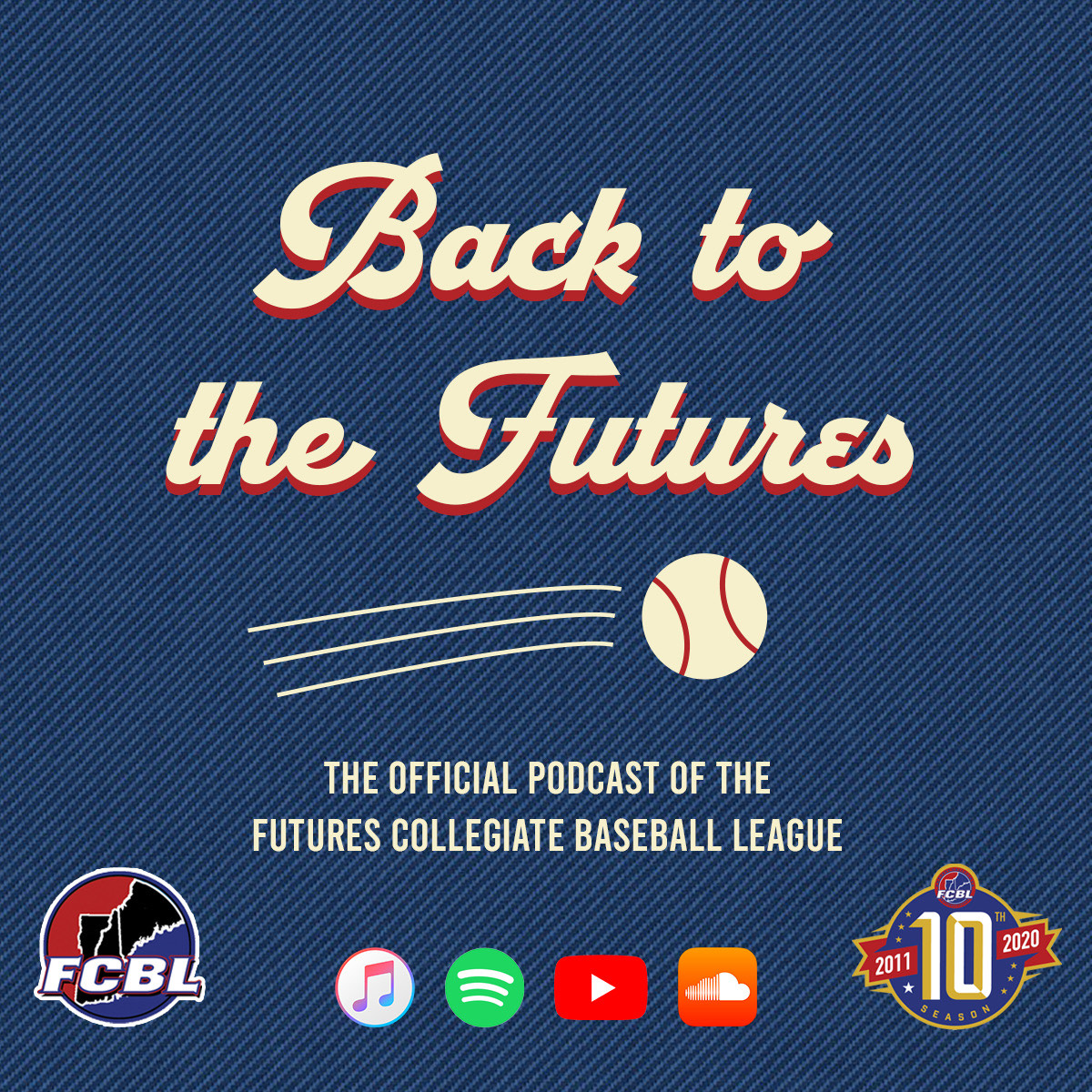 We're excited to introduce "Back to the Futures," the Futures Collegiate Baseball League's first-ever official podcast!
The podcast debuts during the 2020 season, with new episodes are scheduled to be released on Mondays and Thursdays. Players, coaches, front office staff, executives and others involved in the league will be interviewed throughout the bi-weekly series.
Futures League fans will be able to listen to "Back to the Futures: The Official Podcast of the FCBL" on Apple Podcasts, Spotify, SoundCloud and YouTube. Links to each new episode will also be posted on the league's website, thefuturesleague.com, as well as Facebook and Twitter.
In addition to listening on SoundCloud and viewing on YouTube (both playlists embedded below), you can subscribe to the podcast on Apple Podcasts and Spotify.
FCBL Sideline Reporter/Studio Host Matt Sottile hosts and produces the podcast. The graduating Boston College senior from East Granby, Conn., returns to the FCBL after serving as the public address announcer and game operations specialist for the Westfield Starfires last summer. At BC, Sottile was the co-executive director of WZBC Sports Radio.
The FCBL's second-year Social Media Coordinator, Owen Shadrick, joins Sottile as a co-host on selected episodes. The Hingham, Mass., native is a rising senior Sport Management/Sport Journalism major at the University of Massachusetts.