News
WEYMOUTH, Mass. (August 31, 2022) -- The Futures League is proud to recognize this year's recipients of the Adam Keenan Sportsmanship & Scholarship Award.
This prestigious annual award is bestowed upon the Futures League player who exemplifies the outstanding attitude, character and sportsmanship that is synonymous with Adam Keenan's legacy. Adam was a former Franklin Pierce University and UMass Lowell player who also played for the former Seacoast Mavericks.
On June 6, 2011, Adam passed away suddenly. He had a rare, undiagnosed heart condition known as Arrhythmogenic Right Ventricular Cardiomyopathy or ARVC. He was an amazing individual that exhibited sportsmanship, enthusiasm, and passion for the game of baseball, and his legacy lives on through the Adam Keenan Foundation and this annual award.
Based in the Merrimack Valley, the Adam Keenan Foundation's mission is to ensure that athletic facilities and public spaces have an AED available. The Futures League raises money for the Adam Keenan Foundation and the scholarship award through its annual golf outing, 50-50 raffles and the annual Adam Keenan Weekend in June, as donations are collected at all eight ballparks.
The Third Annual Futures League Golf Tournament, which will benefit the Adam Keenan Sportsmanship & Scholarship Award fund, is set for Friday, October 7 at Leicester Country Club in Leicester, Mass. Click here for more information on how to participate as a player or sponsor and click here to register.
For the third straight season, one player from each of the league's eight franchises was selected to receive the Adam Keenan Sportsmanship & Scholarship Award.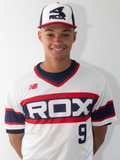 Peter Messervy, Brockton Rox, Harvard University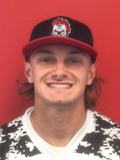 Zach Gitschier, Nashua Silver Knights, Clark University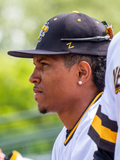 Joel Lara, New Britain Bees, Franklin Pierce University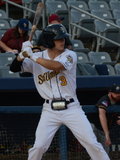 Ben Jerome, Norwich Sea Unicorns, Nichols College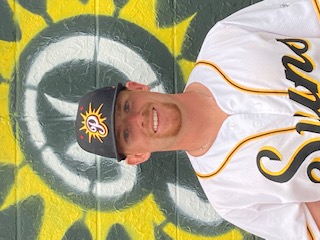 Jack Ryan, Pittsfield Suns, University of Maryland, Baltimore County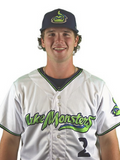 Tyler Favretto, Vermont Lake Monsters, Crowder College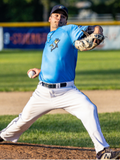 Shayne Audet, Westfield Starfires, New England College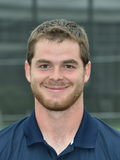 Andrew Chronister, Worcester Bravehearts, Shippensburg University