News
The On Deck Sports Pither of the Night is University of Rhode Island Pitcher Justin Cherry of the Nashua Silver Knights Who went 7 innings, allowing 4 hiits, 1 walk, and 1 earned run while striking out 6 to get the win over the Brockton Rox by a score of 4-1 in the first of two games in a double header.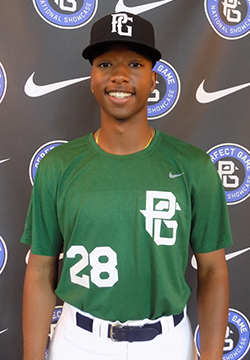 The On Deck Sports Co-player of the Night is Vanderbilt University commit Justyn-Henry Malloy of the Bristol Blues who went 3-5 with 2 doubles, 1 RBI, 2 runs, and a stolen base to help the Blues get the win over the Worcester Bravehearts, 7-5.
The other On Deck Sports Co-Player of the Night is Massachusetts Institute of Technology Outfielder Matt Johnston of the Brockton Rox who in a double header went a combined 3-7 with a home run, 2 RBI, and 2 runs, but it wasn't enough as the Nashua Silver Knights would go on to sweep the double header over the Rox.